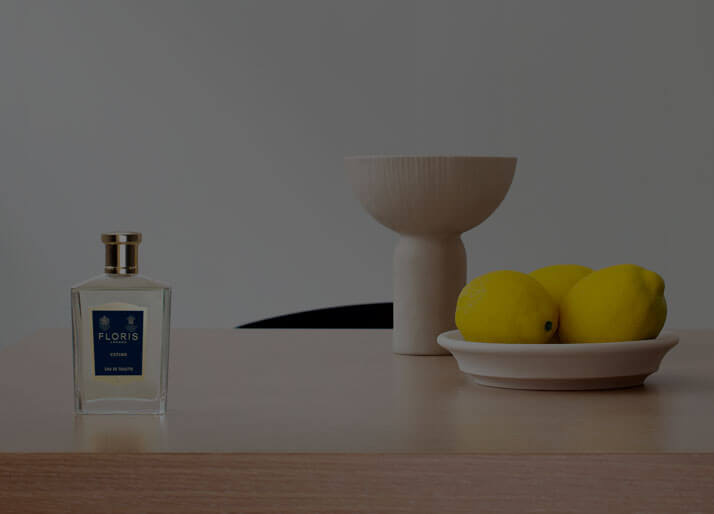 REQUEST YOUR
FREE CEFIRO SAMPLE
REQUEST YOUR FREE CEFIRO SAMPLE
Thank you for visiting our website. To claim your free sample of Cefiro, please fill your details in below and we will post a 1.2ml sample to you.
We'll also send you details of our shop in Sogo Taipei along with a VIP card to claim a gift with your next purchase.
感謝您造訪我們的網站,請在下方填寫相關資訊,我們將會寄給您一支微風輕拂1.2ml香氛針管。並將位於 SOGO忠孝館二樓的Floris London旗艦店邀請卡發送給您,憑卡可以享有特殊的VIP活動。
Cefiro is a fragrance with crisp lemon and lime, punctuated with bergamot and mandarin, warmed by spicy notes of cardamom and nutmeg on a fresh floral jasmine heart that leads to a clean, musky, woody base.
創作靈感來自於坐在地中海的庭園中,閉眼享受溫暖而輕柔的微風之感。清新,清爽,令人振奮,柔軟,活力,清爽,覺醒,身歷其境的柑橘香味。Cefiro是一款帶有檸檬和酸橙的香氛調,其中佛手柑和柑橘的清香,以及荳蔻和肉荳蔻的辛辣,在茉莉花香中散發出無比清新的氛圍,而麝香、木質的基調更持久了整體的香氛。
TERMS & CONDITIONS | 條件
TERMS & CONDITIONS | 條件
Only 1 submission permitted per person via online entry - no bulk or third-party entries permitted
一人只限註冊一次-不可團體或非本人註冊。
Only valid on Taiwan delivery addresses.
僅寄送至台灣地區。
By sharing your details you agree for Floris to hold your data. We will also pass your data to our distribution partner 'Scentasia' who will arrange local delivery. Details of Scentasia can be found below.
您同意我們保留您的資料並共享給台灣Floris London總代理_先亞時尚香氛。先亞時尚香氛將會完成寄送的作業,可在下方得知先亞時尚香氛的詳細資訊。
- Scentasia Fragrances & Cosmetics
- 8F-2,No.24,Lane 123 Sec. 6,Min Chuan East Rd. Taipei 114,Taiwan R.O.C.
- TEL:886-2-5555-9580
- FAX:886-2-5555-9581
- E-MAIL:info@scentasia.com.tw
-先亞時尚香氛
-台北市內湖區民權東路六段123巷24號8樓之2
-電話:02-5555-9580
-傳真:02-5555-9582
-Email: info@scentasia.com.tw