A unique opportunity to create your own signature fragrance, a Floris bespoke perfume is both a gift and an experience to be treasured.
We offer three different types of bespoke gift experiences to help you mark a milestone occasion or simply to create your own scent, all of which take place in the secluded privacy of our perfumery at 89 Jermyn Street, the heart and home of Floris since 1730.
A luxury perfume experience in London at the very heart of where fragrance was born in the city nearly three centuries ago, explore our range of bespoke experiences below.
DISCOVER OUR BESPOKE SERVICES
"IT WAS ONE OF THE MOST PLEASURABLE BESPOKE EXPERIENCES I'VE EVER HAD."
SIMON CROMPTON - PERMANENTSTYLE.COM
THE PERFUMERY
In this same room, nine generations of the Floris family have created fragrances dating back to 1730 and many of the records and artefacts from their fragrant past are proudly on display. It is in this perfumery that Edward Bodenham, Floris Perfumer Director and Floris family member, learnt his craft as a boy from his grandfather and father.
Today, Edward and his small perfumery team embrace the artisanal heart of Floris's perfumery heritage and will help you to create your custom fragrance.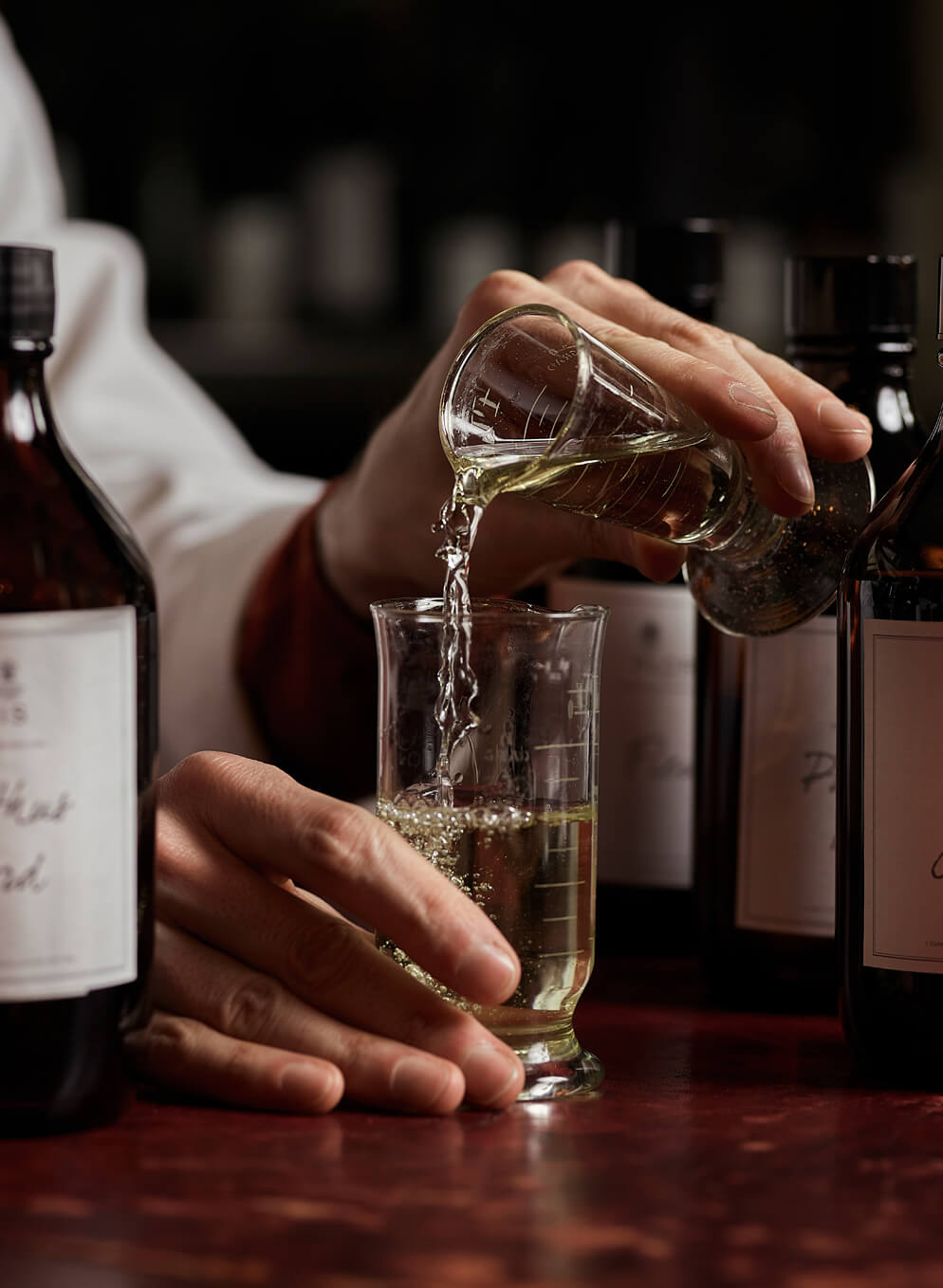 YOUR BESPOKE SCENT
Unique and personal to each of our guests, our perfumers take into account your personal understanding of fragrance and use their expertise to craft your scent.
You will also have the opportunity to name your bespoke scent once the bottle has been poured. By having your fragrance created by Floris, your custom blend and fragrance legacy will be securely archived in the Floris ledgers, started by our founder Juan Famenias Floris, dating back nearly 300 years, for you and your future generations to reorder.
A SIMPLE GUIDE
Step 1

THE GIFT BOX

After ordering your bespoke experience and prior to your appointment you will receive a beautifully presented gift box containing your bottle. We ask you to bring this bottle with you or you can collect it from the shop on the day of your appointment.

Step 2

THE PERFUMERY

Your olfactory journey will take place in our private perfumery behind the shop at 89 Jermyn Street. In this same room, nine generations of the Floris family have created fragrances dating back to the year 1730.

Step 3

THE PERFUMER

Sip on a glass of champagne as one of our in-house perfumers will work with you to decipher your favourite fragrance notes and then slowly create a scent especially for you, adding new accords to compliment your taste until your bespoke fragrance is complete.
DISCOVER OUR BESPOKE SERVICES